RARE RECORDS SECTION - Page 2
The Cross - Rare Cd singles
Many of you have never been able in looking at some rare (and expensive!!!) pearls from the The Cross cd-single discography. These items are so much rare, that possibly mostly of you, readers, have not yet have the chance to get them in their hands, and some of you are looking at them for the first time now.

Almost all the "The Cross" cd-singles are without any doubt: RARE, DELETED (in the sense ther are not available from common music sellers but from rarities specialists only) and EXPENSIVE!!

While the early cd-singles were issued in UK and Germany, the few last cd-singles have been issued only in Germany/Nederland and in very limitate quantities. The last Cross single, "Life Changes", was issued in only 500 copies and immediately withdrawn, because of Freddie's death. It include the previoulsy unreleased track 'Heartland'.

The three most rare and expensive cd-s by The Cross are:

The Cross: Liar (ELECTROLA CDP 560-14 7516 2 - Issued in 1990 in Germany only!)
The Cross: Final Destination (ELECTROLA CDP 560-14 7529 2 - Issued in 1990 in Germany only!)
The Cross: Life Changes (ELECTROLA CDP 1C 560-20 4547 2 - Issued in 1991 in Nederland only!)

In this page you can look at them and you'll give a close-up look to the artworks of their covers and the cds in themselves.


LIAR includes: Liar (12" version) / In Charge Of My Heart / Liar (7" Version)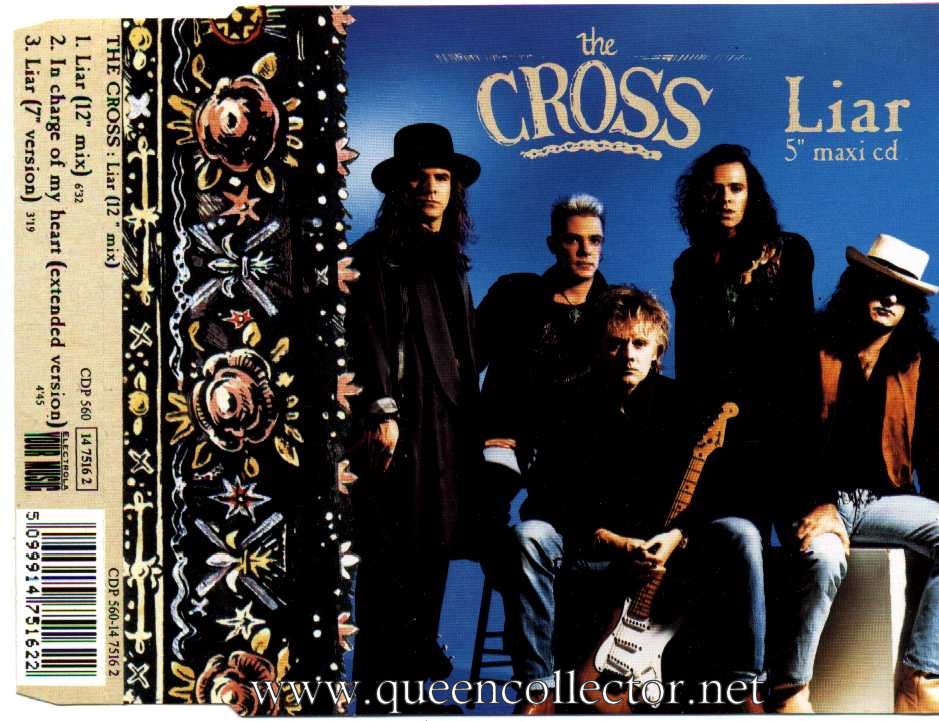 (Cover)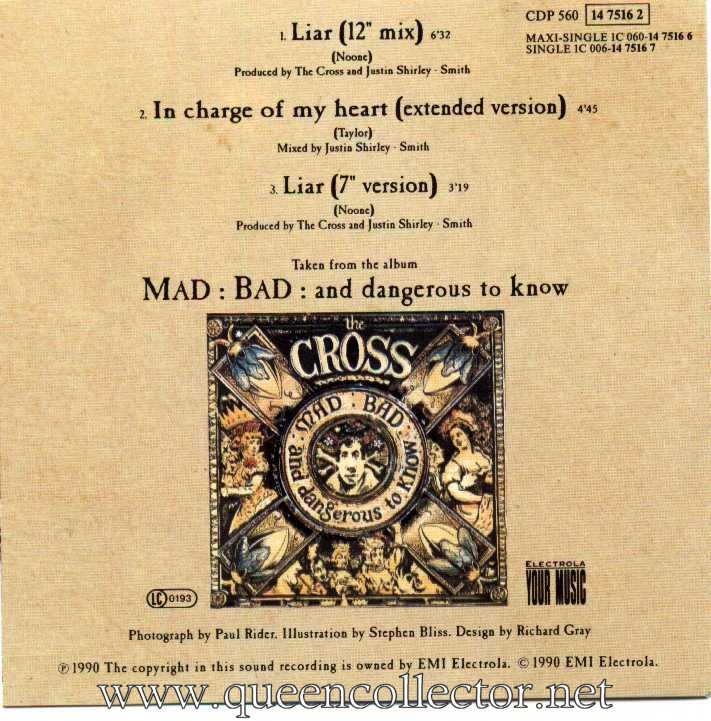 (Inlay cover)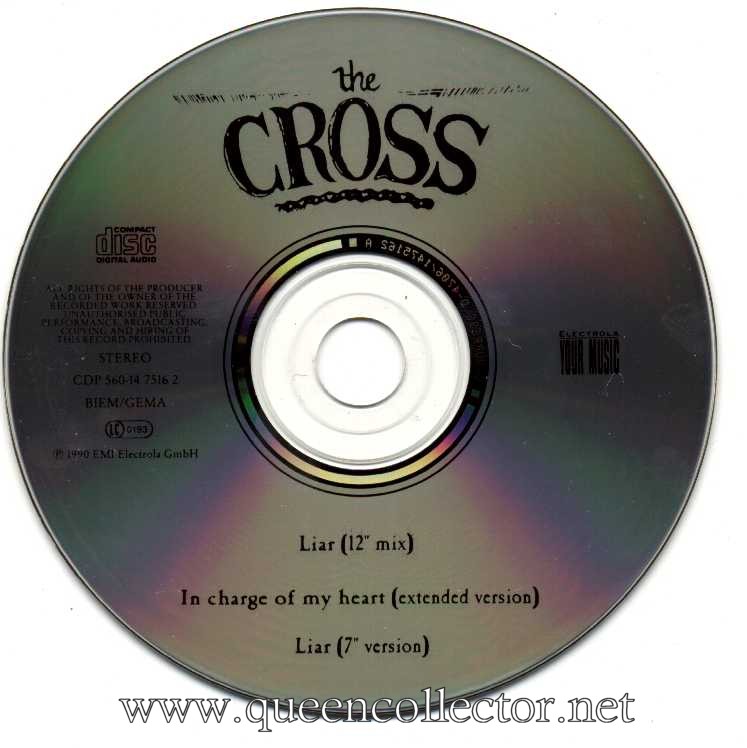 (Cd)

FINAL DESTINATION includes: Final Destination / Penetration Guru / Man On Fire (Live Version)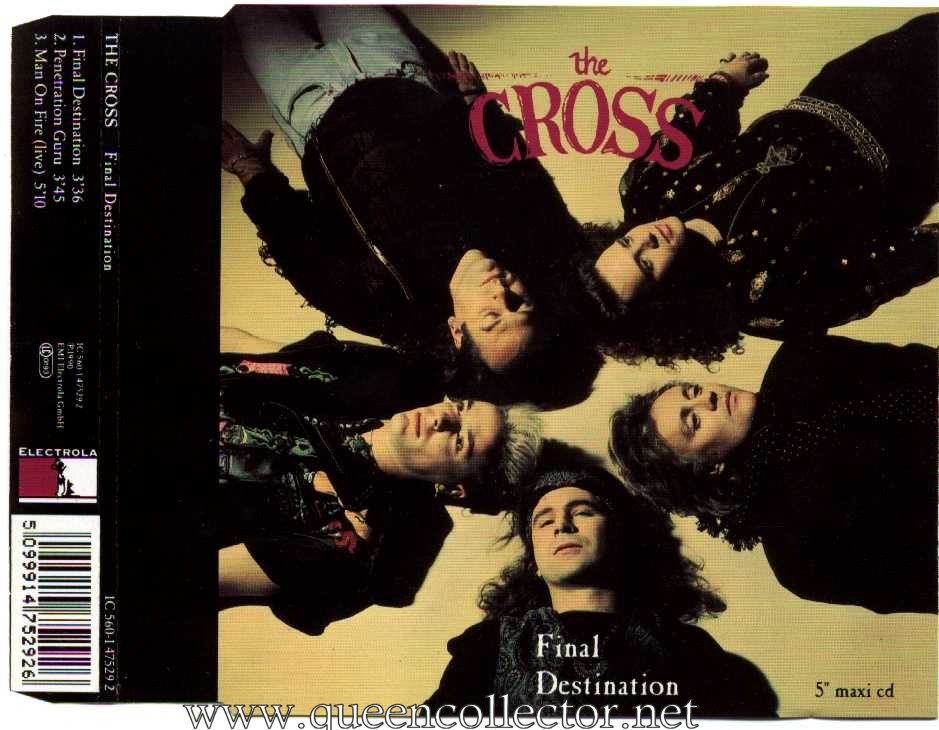 (Cover)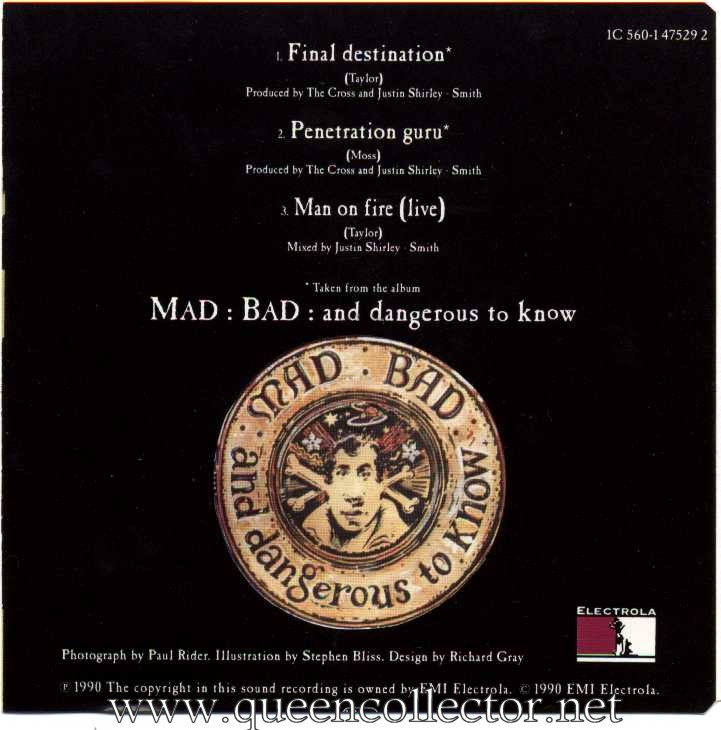 (Inlay cover)



(Cd)

LIFE CHANGES includes: LIFE CHANGES (7" Version & Album Version) / Put All Down To Love / Heartland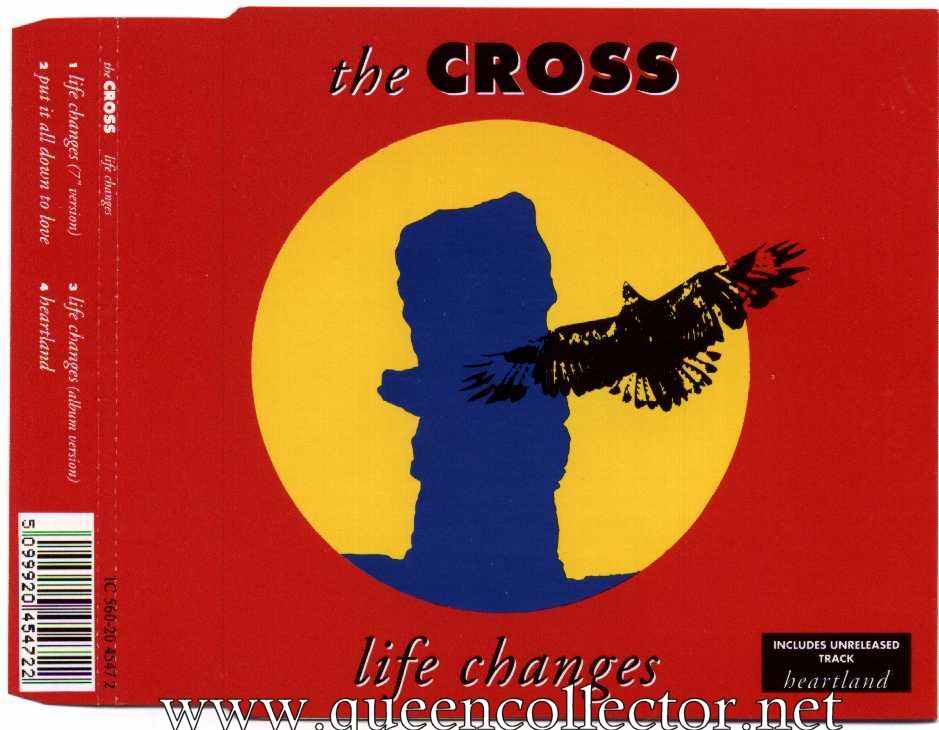 (Cover)



(Inlay cover)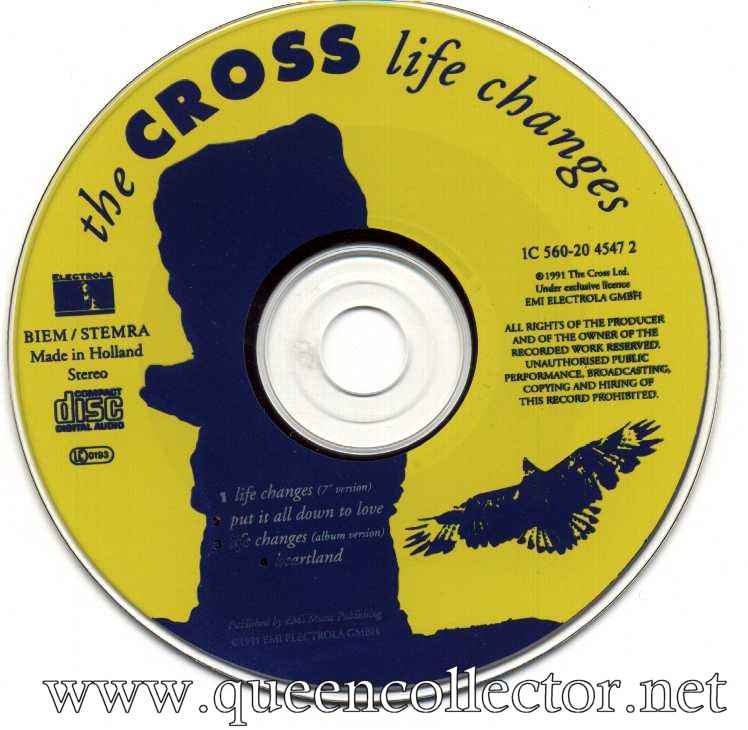 (Cd)

The next Rare Records Section will be focused on the most rare Promo CD in Queen discography!
Give a look at Page 3!!

Visit also Rare Records Section Page 1 if not yet visited.

Always link to a http://www.queencollector.net