When Roger was in Rome in the late 1977...

Roger Taylor came in Rome in the middle of November 1977 to promote Queen's new album News Of The Word. This was the very first time for a member of Queen to come in Italy! He only stayed here for 2 days but this was enough to do a press conference and some video interviews.
A local video broadcast was also able in doing a sort of Queen Special with lots of video clips presented by Roger, this special was also broadcasted in UK from BBC 7 under the title 'SPECIAL FOR ITALY'.

One of the most popular (for that era) Italian music magazine was Ciao2001 that in the issue #46 (20th Nov 1977) had a wonderful cover with News Of The World sleeve and inside a nice interview with Roger Taylor.

Here you find both the cover and the interview.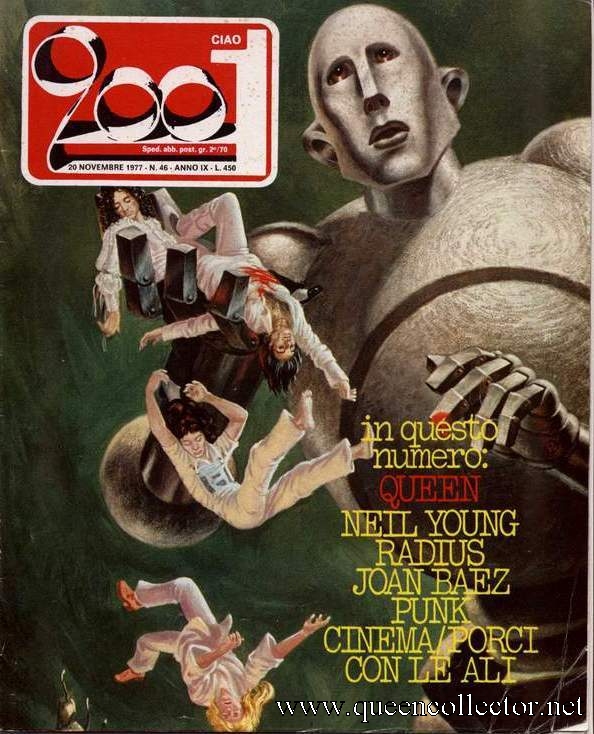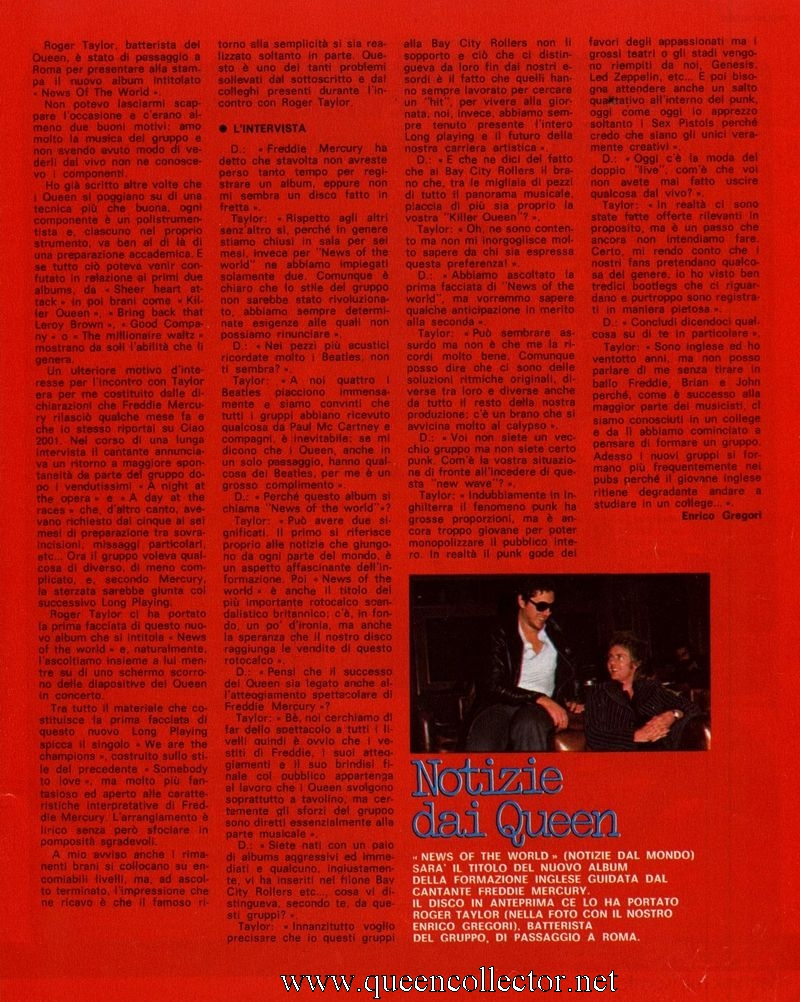 Always link to a http://www.queencollector.net